Affording LASIK
Although some LASIK centers advertise LASIK for $299 or $499 per eye, the average price for a "basic" LASIK procedure across the U.S. through the first quarter of 2010 was around $2,200 per eye, including the centers that make these misleading claims.
A Wall Street Journal survey showed that 1 out of every 6 patients who received "low-price" LASIK were unhappy with their results. Fifteen percent may not seem like much until you realize only 8% of applicants even qualified for the discount price and they were not "perfect" LASIK candidates in the first place. Some of these patients, dissatisfied after surgery elsewhere, have come to Dr. Kent Leavitt seeking improvement.
LASIK Fees
Our LASIK fee at Bellevue LASIK & Cataract is $2,099/eye for Custom iDesign bladeless LASIK with IntraLase™. This price includes:
Initial Consultation
Preoperative exam
Laser vision correction procedure
Postoperative care for 3 months
Enhancements up to 18 months, if needed
We accept cash, personal check, money order, Visa and MasterCard.
LASIK Financing
LASIK is an elective procedure and is usually not covered by medical insurance. That means you'll have to pay most, if not all, of the fee out of your own pocket. The good news is that we offer monthly payment options that can make 20/20 vision or better as affordable as a few dollars a day – and without the ongoing costs of lenses.
We offer low-interest extended payment options through our financing partners. We can help you submit your credit request and have an answer in minutes without affecting your credit report in any way.
Some insurance plans offer a LASIK discount benefit. Please let us know prior to your surgery date if you have insurance coverage so we can work with you and your provider to apply any savings possible.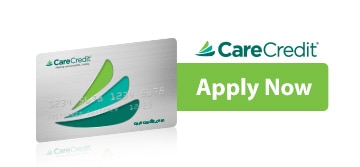 Facts About LASIK Affordability
LASIK for $299, $499 or $699 – Fact or Fiction? Mostly fiction. Ads offering LASIK for $299, $499 or $699 can be found all over the media and at first glance, they seem very tempting. In fact, less than 2% of patients even qualify medically for this type of procedure:
"Indeed, only 3 percent of LASIK procedures cost less than $1,000 per eye, and the average price is about $2,000." Statement by Paul B. Ginsburg, Ph.D. before U.S. House of Representative's Subcommittee on Health, 3/1/2006
Most of these ads are misleading and play on concerns about money. These ads are called "bait and switch" marketing and are designed to snare the price-conscious buyer by quoting incredibly low prices.
Bait & Switch Marketing: This technique works like this: "Bait" the consumer by offering startlingly low prices but then "switch" to escalate the end cost by adding "necessary enhancements or additions" that independent surgeons like Dr. Leavitt include in their basic fee.
Not all "LASIK" is the same: PRK is a form of laser vision correction where the excimer laser is used without creating a corneal flap. While this makes the procedure less expensive, and the long-term outcomes are identical to real LASIK, the healing process can take up to 5 times longer.
The moral of the story is: if it sounds too good to be true, it probably is.
While the large LASIK chains make the most noise on the marketing front, their misleading marketing techniques and production-line approach account for most of the very few dissatisfied LASIK patients you might read about.
The fact is that you don't have to "discount" your vision or your peace of mind for the possibility of achieving 20/20 or better with LASIK from Dr. Leavitt.
Contact us today to learn more about LASIK financing options or to schedule your free LASIK Consultation.